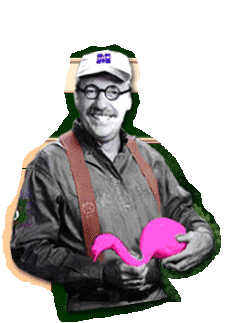 A View on Humor and Health by reader Jen Gavin
We're probably all aware of some of the more noticeable effects that fits of hysterics have on our bodies - uncontrollable tears, losing your breath for a moment, abdominal pain after a particularly severe bout of the giggles - the list goes on. In fact, while it might sound like the physical symptoms of some sort of breakdown or horrific disease, we're often having too much fun to really notice (or be able to stop!) these physical effects sometimes. These effects however, have a powerful, and positive impact on the body.

Read more...
Upcoming Speaking Engagements for Gary Crocker
The Healing Power of Maine Humor
April 8th, 2005
"...With the help of your Wellness/Humor presentation, everyone left asking when we could do it again. We all know that doctors can sometimes be a very difficult crowd to deal with. You provided the perfect mix of humor and the importance of humor to health...I cannot thank you enough for making our retreat a huge success."
April Chapman, RN
Office Manager
Peninsula Primary Care
Read Full Testimonial
Learn more about Humor and Wellness
2014
Saturday March 1st, 2014 @ 5:30pm

Habitat for Humanity Annual Meeting

-

Waterville Elks Club

-

Waterville, ME

TWO SHOWS! Friday April 11th, 2014 @ 2pm & 7pm

Sawyer Memorial

-

Sawyer Road

-

Green, ME

Saturday May 3rd, 2014 @ 5pm

Sexual Crisis & Support Center Celebrity Dinner

-

Calumet Club

-

Augusta, ME

Thursday May 15th, 2014 @ 6pm

Verso Paper

-

Jeff's Catering

-

Brewer, ME

Saturday June 14th, 2014 @ 4pm

Fairfield Days

-

Gazebo at Monument Park

-

Fairfield, ME

Saturday June 14th, 2014 @ 6:30pm

Trek Across Maine

-

Colby College Cotta Union Student Center

-

Waterville, ME

Saturday July 5th, 2014 @ 5pm

Patten Academy Alumni Association Banquet

-

Katahdin High School

-

Stacyville, ME

Saturday September 20th, 2014 @ 5pm

Beast Feast

-

More to Life Campground

-

Winthrop, ME

Friday October 17th, 2014 @ 8:30am

Maine Educational Secretaries Association

-

Hilton Garden Inn

-

Bangor, ME

Friday October 24th, 2014 @ 10am - 2:30pm

Bonny Eagle School District MSAD6

-

Bonnie Eagle Middle School

-

Buxton, ME
Appreciation from Pineland Farms in 2014
Kristina Sebasteanski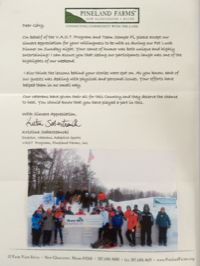 V.A.S.T. Program and Team Semper Fi
Dear Gary,

On behalf of the V.A.S.T. Program and Team Semper Fi, please accept our sincere appreciation for your willingness to be with us during our Pot Luck Dinner on Sunday night. Your sense of humor was both unique and highly entertaining! I can assure you that seeing our participants laugh was one of the highlights of our weekend.

I also think the lessons behind your stories were spot on. As you know, each of our guests was dealing with physical and personal issues. Your efforts have helped them in no small way.

Our veterans have given their all for this Country and they deserve the chance to heal. You should know that you have played a part in this.

With Sincere Appreciation
Kristina Sebasteanski
Director, Veterans Adaptive Sports
VAST Program, Pineland Farms, Inc.
Mutha's Quick Tips
Gary Entertains the Maine State House!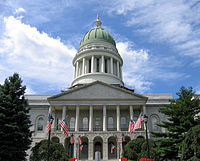 From the Kennebec Journal on July 4th, 2011:
Lawmakers finishing up business for the session bestowed "honors" on their colleagues last week, and enjoyed a comedy routine by Gary Crocker.

Crocker, a West Gardiner comedian, community college lobbyist and ardent Moxie fan, told jokes in the House wearing a blaze orange shirt and holding a stuffed toy lobster. Crocker has been a House performer in years past, helping to pass the time as lawmakers wait for paperwork...
Gary is on Youtube!
We're thrilled to present a fantastic variety of Gary's performances for your viewing online. Enjoy a quick laugh or watch Gary work the crowd with our new clips, powered by YouTube. Visit our YouTube comedy channel and leave a comment!
Good Sam Club thanks Gary!
A message from my new friends in the Maine Good Sams Club: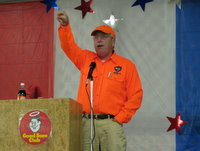 Gary,
I've attached a photo for your scrap book.
As a professional, do you carry liability insurance?
I hope you do because the morning after your performance we had many folks approaching us indicating very sore ribs from excessive laughter and the hold YOU directly responsible!
You captured the hearts of all of the Good Sam'rs. None can recall a time when everyone was in 100% agreement that the entertainment was terrific!

Thank you for sharing what is certainly a God given gift for brightening lives with us! You're the Best of the Best!
Martin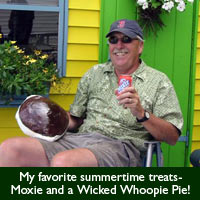 Assorted Summer Fun
The Capital Weekly has named Gary Crocker an Icon of Maine in a recent edition. The great feature and interview begins with a bang:
Gary Crocker keeps a special weapon in his vehicle. He used it once during a bumper-to-bumper traffic jam in Massachussets. "I put a red nose on, and people honked and put down their windows and asked for one. They even started making way for me, so I could go by. It sounds like the parting of the Red Sea, but it wasn't that dramatic."
Head over to the Capital Weekly on the Interwebs to check it out for yourself!
Speaking engagements across the United States...
California
Connecticut
Florida
Georgia
Illinois
Louisiana
Maine!!!
Massachussetts
Missouri
New Hampshire
New Jersey
North Dakota
New York
Oklahoma
Pennsylvania
South Carolina
South Dakota
Texas
Vermont
Virginia
Washington, D.C.
--
Puerto Rico
...And around the World!
Paris, France
Quebec City, Canada
Maine Humorists
For more Maine Humor visit www.mainehumor.com