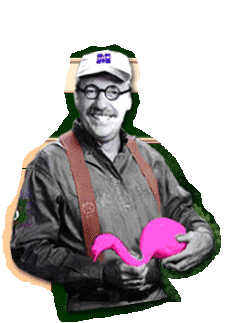 A Real Face for Radio!
Tune in to 93.5 TRUE OLDIES, Mid Maine's Greatest Hits: Gary joins Don Brown most Monday mornings at 8:05am to check in with Maine Humor.

Designer Health Net: Gary joins host Krist Bouvier to talk all things health related~~especially the healing power of Maine humor! Read Gary's latest article, "What's in a Laugh" in the June issue of the Designer Health Today Newspaper, page 12!
Upcoming Speaking Engagements for Gary Crocker
The Healing Power of Maine Humor
April 8th, 2005
"...With the help of your Wellness/Humor presentation, everyone left asking when we could do it again. We all know that doctors can sometimes be a very difficult crowd to deal with. You provided the perfect mix of humor and the importance of humor to health...I cannot thank you enough for making our retreat a huge success."
April Chapman, RN
Office Manager
Peninsula Primary Care
Read Full Testimonial
Learn more about Humor and Wellness
Fall 2013
Thursday, September 12th, 2013 @ 5:30pm

Country Club Members

-

Augusta Country Club

-

Manchester, ME

Saturday, September 21st, 2013 @ 5pm

Beast Feast

-

More To Life Campground

-

Winthrop, ME

Saturday, September 28th, 2013 @ 7pm

Waldo County YMCA Fundraiser

-

Belfast Middle School

-

Belfast, ME

Friday, October 18th, 2013 @ 6pm

Dept. of Professionalism & Financial Regulations

-

Harborside Hotel

-

Bar Harbor, ME

Thursday, November 7thth, 2013 @ 5:30pm

Entrepreneurship Awards Dinner

-

Coastal House

-

Wells, ME
Mutha's Quick Tips
Gary Entertains the Maine State House!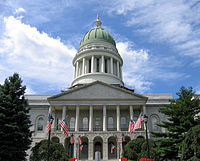 From the Kennebec Journal on July 4th, 2011:
Lawmakers finishing up business for the session bestowed "honors" on their colleagues last week, and enjoyed a comedy routine by Gary Crocker.

Crocker, a West Gardiner comedian, community college lobbyist and ardent Moxie fan, told jokes in the House wearing a blaze orange shirt and holding a stuffed toy lobster. Crocker has been a House performer in years past, helping to pass the time as lawmakers wait for paperwork...
Gary is on Youtube!
We're thrilled to present a fantastic variety of Gary's performances for your viewing online. Enjoy a quick laugh or watch Gary work the crowd with our new clips, powered by YouTube. Visit our YouTube comedy channel and leave a comment!
Good Sam Club thanks Gary!
A message from my new friends in the Maine Good Sams Club: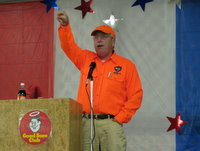 Gary,
I've attached a photo for your scrap book.
As a professional, do you carry liability insurance?
I hope you do because the morning after your performance we had many folks approaching us indicating very sore ribs from excessive laughter and the hold YOU directly responsible!
You captured the hearts of all of the Good Sam'rs. None can recall a time when everyone was in 100% agreement that the entertainment was terrific!

Thank you for sharing what is certainly a God given gift for brightening lives with us! You're the Best of the Best!
Martin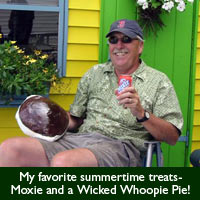 Assorted Summer Fun
The Capital Weekly has named Gary Crocker an Icon of Maine in a recent edition. The great feature and interview begins with a bang:
Gary Crocker keeps a special weapon in his vehicle. He used it once during a bumper-to-bumper traffic jam in Massachussets. "I put a red nose on, and people honked and put down their windows and asked for one. They even started making way for me, so I could go by. It sounds like the parting of the Red Sea, but it wasn't that dramatic."
Head over to the Capital Weekly on the Interwebs to check it out for yourself!
Speaking engagements across the United States...
California
Connecticut
Florida
Georgia
Illinois
Louisiana
Maine!!!
Massachussetts
Missouri
New Hampshire
New Jersey
North Dakota
New York
Oklahoma
Pennsylvania
South Carolina
South Dakota
Texas
Vermont
Virginia
Washington, D.C.
--
Puerto Rico
...And around the World!
Paris, France
Quebec City, Canada
Maine Humorists
For more Maine Humor visit www.mainehumor.com